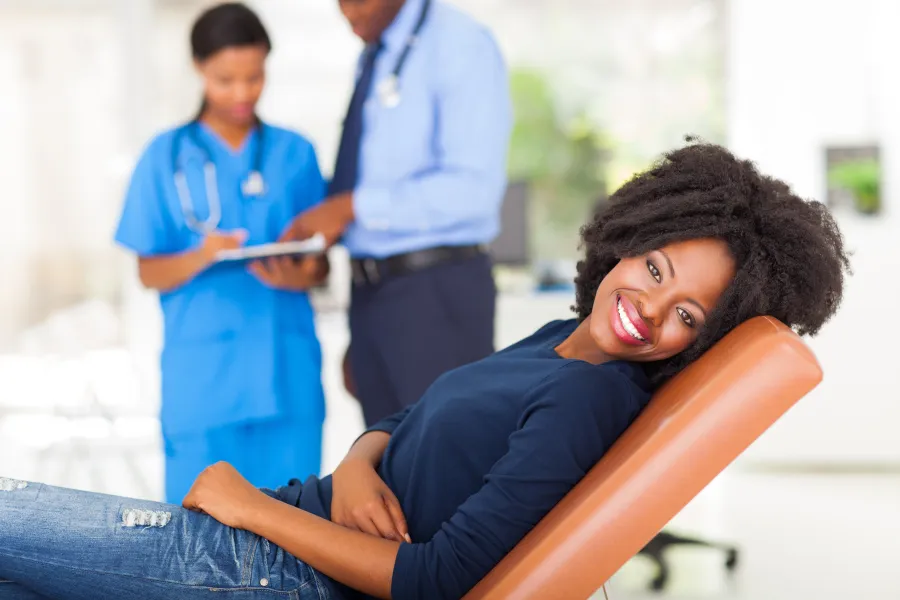 Women's Health, OB/GYN and Family Planning
We believe women are special. We help women understand their bodies in a calm and comfortable environment where no question is off limit.
Our services include routine well check-ups, HIV/STI testing and counseling, STI treatment, minor and major surgeries, and high-risk OB specialty services. We offer breast and cervical cancer screenings, management of uterine bleeding and fibroids, postpartum care, reproductive health services, including infertility evaluations, and more.
A huge aspect of women's health involves family planning. Through our comprehensive family planning services, we help you space out births or prevent unplanned pregnancies through one of the many highly effective birth control methods we offer. We make sure the family planning option you choose works with your total healthcare needs.
We provide care during and after childbirth. Perinatal conditions vary from patient to patient. We ensure that most conditions which arise in the perinatal period (22 weeks of pregnancy to eight weeks after birth) are detected early to increase healthy outcomes for both mom and baby.
Babies First Connect
Why look for a pediatrician when you can stay connected to healthcare you know and trust. Our OB team is available to connect you to our friendly and professional pediatrics team. We invite our pregnant patients to meet our knowledgeable pediatric staff. When you bring your baby in for his/her first pediatric office visit, you receive a special gift for your baby. Learn more.
Your planfirstGA Connection
You have landed on the right page at the right time to get the right answers for you. The Family Health Center at West End and The Family Health Center at Cobb offer confidential and affordable family planning services. A proud partner of the Georgia Family Planning System, we make sure you receive services regardless of your ability to pay or health insurance status.